Your Reliable Source for 24/7 Emergency AC Repair in Dubai
Round-the-clock Emergency AC Repair Teams Available to Serve you.
Emergency AC Repair Services
Welcome to ACServiceDubai.com, your ultimate destination for 24/7 emergency AC repair services in the dynamic city of Dubai. When AC troubles strike, our dedicated team is at your service, offering swift solutions, guaranteed repairs, and unparalleled expertise.
Why Choose AC Service Dubai for Your Emergency AC Repair?
Round-the-Clock Assistance: Our 24/7 service ensures that your AC issues are promptly addressed, regardless of the time. Count on us to bring you comfort day or night.
Swift Response: Our same-day service commitment means you won't have to endure prolonged discomfort. Our experts will be at your doorstep at the earliest convenience.
Guaranteed Repairs: Rest easy knowing that our repairs come with a solid warranty, offering you peace of mind and confidence in our workmanship.
Transparent Estimates: Our commitment to transparency extends to our free estimates, ensuring you have a clear idea of the repair costs before making a decision.
Licensed and Insured: Your safety matters. Our licensed and insured experts provide top-notch repairs, protecting you throughout the repair process.
Expert AC Repairs for Various Malfunctions:
Power Outage: Restore functionality after a power outage with our expert diagnosis and repair.
Blown Fuse: We'll quickly replace blown fuses, ensuring your AC unit gets back to work efficiently.
Faulty Compressor: Trust our skilled technicians to handle compressor issues, getting your AC system up and running.
Low Refrigerant Levels: Our experts will replenish refrigerant levels, ensuring optimal cooling efficiency.
Dirty Filters & More: From clogged filters to malfunctioning fans, we've got you covered with comprehensive solutions.
Your AC Troubles, Our Expert Solutions
AC troubles can stem from various causes. Whether your AC unit is not cooling, making strange noises, or leaking water, ACServiceDubai.com is here to diagnose, repair, and rejuvenate your cooling system.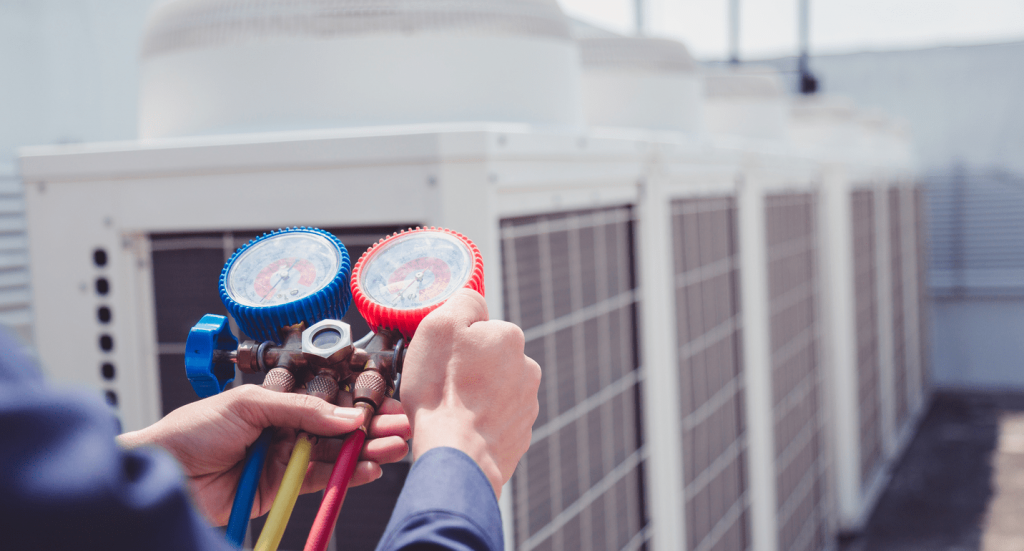 Comprehensive Emergency AC Repair Services
Thorough Diagnosis: Our experts meticulously assess your AC unit, identifying the root cause of the issue.
Expert Repairs: Once diagnosed, we proceed with skilled repairs, which may involve part replacements, refrigerant adjustments, and meticulous cleaning.
Rigorous Testing: We rigorously test your AC system post-repair, ensuring it's operating at peak performance.
Warranty Assurance: Our repairs are backed by a warranty, providing you with added security for future concerns.