Welcome to acservicedubai.com
#1 AC Servicing & Cleaning Expert
We are your local air conditioning servicing expert to maintain perfect indoor cooling for your homes in Dubai.
Leading Air Conditioning Supplier and HVAC Maintenance Contractor in Dubai
Not Just maintenance and repair of air conditioners, We provide AC Supply and Installation Services all over the UAE.
With an emergency team of HVAC technicians, acservicedubai.com is always available, and with years of experience in the air conditioning field, Our services, including ac installation, ac maintenance & ac repair, are recognized as the best throughout Dubai. When you need AC maintenance, think of us. We are the leading service provider with a team of professionals who have work experience in Dubai and have knowledge of almost all the major & minor troubleshoots of your aircon unit. We provide maintenance, repair, and gas top-up services for all major brands and types of Air conditioning units.
Air Conditioning Services we Specialized in:
01
AC Supply & Installation
We provide supply & installation services for all leading air conditioning brands in the UAE.
02
AC Repair & Maintenance
Dedicated emergency AC repair & maintenance at competitive rates.
03
AC Servicing & Cleaning
Expert ac servicing & cleaning services for all types of air conditioning units with fair prices.
04
AC Duct Cleaning & Repair
Leading AC duct cleaning & duct repair service at amazingly affordable rates.
Dedicated Emergency AC Repairing Teams
Emergency AC Repair Service
We take on emergency Air conditioning servicing on priority as our technical teams with their rich experience and good knowledge are able to do professional AC repair and Servicing as we are known well for our fast and swift fault finding and repairing of your AC units.
How Does Emergency AC Repair Service Work?
We do regular work for ac repair, maintenance, servicing, cleaning, or installation or cleaning of ac coil, filter or ducts.
We do all kinds of major repair and maintenance services of air conditioners, no matter the size of the unit, from a simple window or split ac to central ac and from chiller plants to an industrial unit we cover it all. We are also the supplier for O General & Midea air conditioners and not only this we do supply all brands of air con units and installation services, so basically you can get all your ac related works done under on station.
Air Con Unit Blowing Hot Air?
Is a bad smell coming from AC?
Do filters need Cleaning/ Servicing?
AC Unit Not Cooling Enough?
Water Leaking from The AC Unit?
Just a Regular Maintenance Needed?
Duct Cleaning & Hygiene?
Air Conditioner Needs Installation?
AC Compressor Broken?
Need Air Balancing Done?
Didn't find the service you are looking for?
Don't worry; just give us a call for a free custom cooling solution.
You can simply get our emergency ac repair service in three simple steps.
Step 1
Call our dedicated emergency ac repair hotline and explain your air conditioning issue, you may also send your inquiry to our whatsapp number.
Step 2
Our customer service agent will take your details and give you an appointment with the diagnostic team.
Step 3
The diagnostic team will arrive at your doorstep, will diagnose the issue, and will explain to you the best possible solution.
Our diagnostic teams are capable of fixing most of the emergency ac repair issues on spot.
Why you should choose AC Service Dubai?
We are committed to our work and keep raising the graph high to provide the best services to non-commercial clients and that is why we have a good list of our residential clients who always recommend us in the need of any ac service or repairs.
Extended Air Conditioning Solutions under one roof
We have rich experience in the installation and repairing of all brands of AC units that are in use today. This helps us in suggesting the right brand, right model, and size of the AC unit that is right for your house or office. We help you get the best deal from some of the best AC retailers in Dubai so that you are able to save a considerable sum of money on your new AC installation.
Premium HVAC Contractor
AC Service Dubai by Cool and Cool Air Condition System is a Dubai based company, with vast knowledge & years of experience in the HVAC Field, from preventive maintenance & gas top up to installing a complete Ducted AC System, from Split Units to Advance Chillers units we have the expertise to provide and handle all the issues, with a number of Emergency teams and vehicle allows us to put priority to all of our customers.
Professional Team to Hire
We Also Supply and Install New Air Conditioning Units including General AC and Midea Brand. We have grown to become one of the premier HVAC companies in the U.A.E. We are recognized for our quality services from and well-known clientele. We continue raising standards and are committed to delivering professional ac services to residential, commercial & Industrial areas in Dubai and throughout U.A.E.
It's Time for your air conditioner to get serviced & clean by a professional team!
#1 Contracting for all types of Air Conditioning Systems in Dubai
Split AC System
Our Expert can and will fix every issue with your split-type air conditioner and make it as efficient as a brand new one. give us a call for our dedicated team for ductless split ac specialists.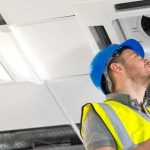 Central AC System
Our team can troubleshoot diagnose any kind of problems related to your central air conditioner and will provide you with the cheapest and quickest solution to make your premise cooler.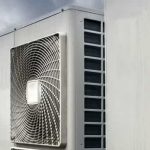 FCU/ Chiller System
Chiller-type air conditioning systems and FCUs are our specialties and we provide customized solutions to each of our clients, no matter if the project is residential or commercial.