Dubai has a subtropical desert climate, meaning it can reach high temperatures of nearly 110 degrees Fahrenheit in the summer. Since summer is right around the corner, it's time to get your air conditioning up and running. Otherwise, you'll suffer through some very hot long months. 
The problem is that finding qualified AC repair in Dubai can be hard if you don't know what to look for. 
Read on for our guide about how to choose a professional AC company.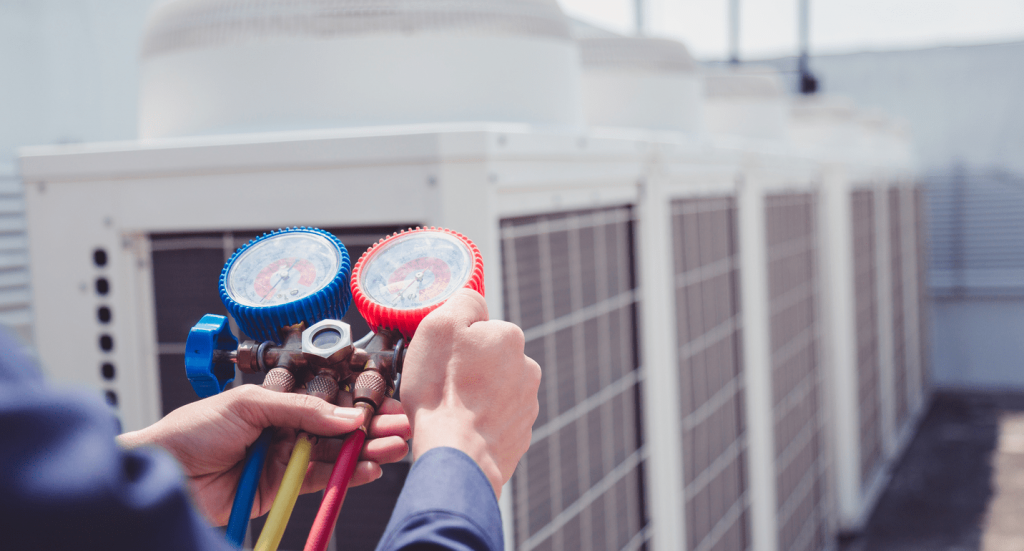 Take a Look at Their Website
The first step in finding a professional AC repair company is to do a quick internet search. This should show you several different options to choose from in your area.
Don't just click on the first one you see and call it good. You need to do some research to find the best option.
Take a look at several companies and check out their website. This can tell you a lot about the company themselves.
For example, if the website looks outdated or unprofessional, the company might be somewhat unprofessional. You might want to go somewhere else to find what you're looking for.
Make Sure They Have the Right Qualifications
If the website looks good, spend some time researching their qualifications next. Just because the website looks professional doesn't mean the company is one you should trust with your business.
Here are a few of the things you should look for during your research.
Licenses
Does the company have the right licenses to operate in your area? If not, that is a clear sign to stay away.
Insurance
If something goes wrong during the repair, you'll want the AC company to have the proper coverage. Make sure any company you work with has insurance.
If you're having trouble finding proof of insurance, call the company and ask them about it. If they aren't willing to show you proof or don't have the proper coverage, it's a good idea to go somewhere else.
Experience
Any company you work with should have several years of experience repairing and installing air conditioning units. Being a new company isn't necessarily a bad sign, but you might have to be a little more careful.
Ask how many years of experience they have repairing air conditioning units, but don't stop there.
Make sure the company has experienced working with your specific system. Some companies only work with certain brands or types of equipment. If they don't have experience working on your type of unit, you may want to look somewhere else.
Ask for References
Does the company you're looking at have all the right licenses and insurance? Now it's time for an interview of sorts.
Ask the AC company for past references. They should be willing and eager to give several references to you. If they refuse to give you references, that might mean the references don't have anything good to say.
That's a bad sign. Even if the company does give you references, don't take that as a sign that those customers had good experiences.
Call Those References
Call the references to find out how the company handles repairs, customer service, payment, and more. These references will let you know if the company is a good one or if you should take your business somewhere else.
Listen to what the references say.
Don't work with an AC company if the references don't recommend it. While one bad experience might not be an issue, several bad experiences should tell you to look for a different company.
Read Reviews
You should also spend some time reading reviews about the AC company online.
This is a good thing to do even if the company gave you references. Reviews (both positive and negative) will give you a better picture of how the company operates and if they're a good fit for you. This step is especially important if you can't get in touch with any of the references.
Get More Than One Estimate
Even if you've found an AC company that you like, you should get more than one estimate from several different companies. This will help you find the best fit for your needs at the best price.
Don't Pick the Cheapest One!
It's nice to save money, but it's not a good idea to be cheap with your air conditioning unit.
Remember, you get what you pay for.
If you decide to go with the cheapest company, you might not get a quality repair. Even if the repair does fix the problem for a while, it might break again sooner than it would have with a more expensive company.
In other words, you'll have to spend more money in the long run if you decide to spend less upfront. It's worth spending more in the beginning to save yourself money and hassle later.
Ask About Payment Plans
Sometimes air conditioning repairs can get expensive. You should ask any company you work with how they handle payments.
For example, is there a payment plan option that allows you to pay for the repair over time, or do you have to pay it all at once?
Finding a company that offers a payment plan can make the repair process easier on your bank account.
How to Find Professional AC Repair in Dubai
Finding professional AC repair in Dubai can take some time, but don't take any shortcuts. If you don't do your due diligence, you could end up spending more money in the long run and receive poor service.
If you're not sure where to start looking, we can help!
Click here to take a look at our air conditioning repair services and schedule an appointment today!